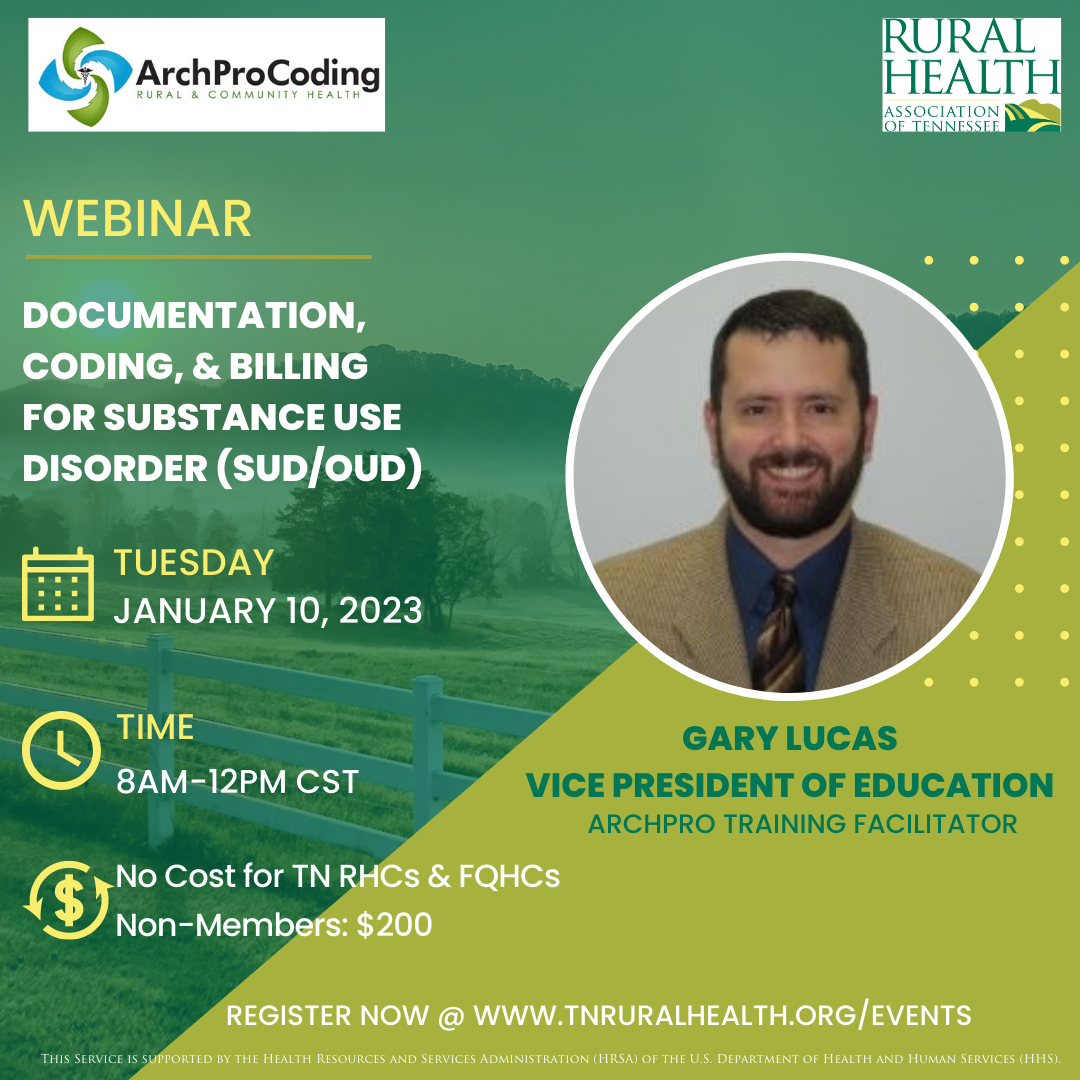 This training includes Rural Health Clinics (RHCs), Federally Qualified Health Centers (FQHCs), Critical Access Hospitals (CAHs), mental health care providers, and primary care organizations that provide SUD/OUD screening, MAT services, and behavioral health services.
The training will differentiate between RHC, FQHC, CAH, and traditional provider coding and billing requirements and will speak to the unique billing challenges stemming from RHCs, FQHCs, and CAHS having to bill using different claim forms and receiving different types of payments from Medicare, Medicaid, and commercial insurers than traditional providers. Click for more training details. 
Register Here Tennessee 

Rural Health Clinics, Rural FQHC, CAH: Apply discount code "RCORP2023" to receive training for free. Non-providers and/or out of state guests must pay $200.