Rural Health Clinic Network
Tennessee has nearly 200 established Rural Health Clinics (RHC) providing primary and specialty care in rural communities designated as Health Professional Shortage Areas. Learn more about access to care in rural areas.
RHC Updates and Resources
Free COVID-19 Tests for Qualified RHC's
Under the program, Medicare-certified RHCs will receive direct COVID-19 vaccines in addition to their normal jurisdictions'  weekly allocation. Contact [email protected] hrsa.gov for more information.
CMS COVID-19 Healthcare Staff Vaccination Rule 
National Partner Resources
Additional Resources
On-Demand Learning
RHC Funding Opportunities
Tennessee State Loan Repayment Program (TSLRP)
TSLRP Application Cycle will open: October 29, 2021 - December 28, 2021
Application Cycle Extended to January 21, 2022

Apply using the online submission process powered by REDCap at this link: https://www.tn.gov/health/healthprogram-
areas/division-of-health-disparities-elimination-/rural-health/tslrp.html. The deadline is December 28, 2021. The application portal is only available during the October 29, 2021 – January 21, 2022 application cycle. TSLRP awards are approved until all funds are committed.
***Note: Only qualifying Public Non‐Profit or Not‐for‐Profit Private ambulatory primary care entities, located in a federally designated Health Professional Shortage Area (HPSA) are eligible practice sites for participation in TSLRP. ***
Data 2000 Waiver Program
The DATA 2000 Waiver Training Payment Program will provide one-time direct payments of $3,000 to Federally Qualified Health Centers (FQHC) and Rural Health Clinics (RHC) for each eligible provider who possesses a DATA 2000 Waiver (also called a MAT Waiver), which allows a provider to prescribe buprenorphine for the treatment of opioid use disorder (OUD). More info.
More Opportunities on Rural Health Info Hub.
NHSC Loan Repayment Program
The deadline to submit an application for one of the National Health Service Corps (NHSC) Loan Repayment Programs is extended until Thursday, February 3 at 7:30 p.m. ET. Read More


Past Events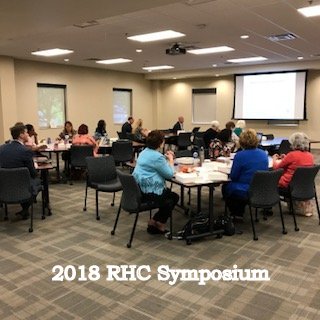 Quality Reporting and Care Management (ArchPro Consulting) 
RHC Symposium (2018)
more online learning events on RHA of TN's Resource Center