Time Out for Men's Health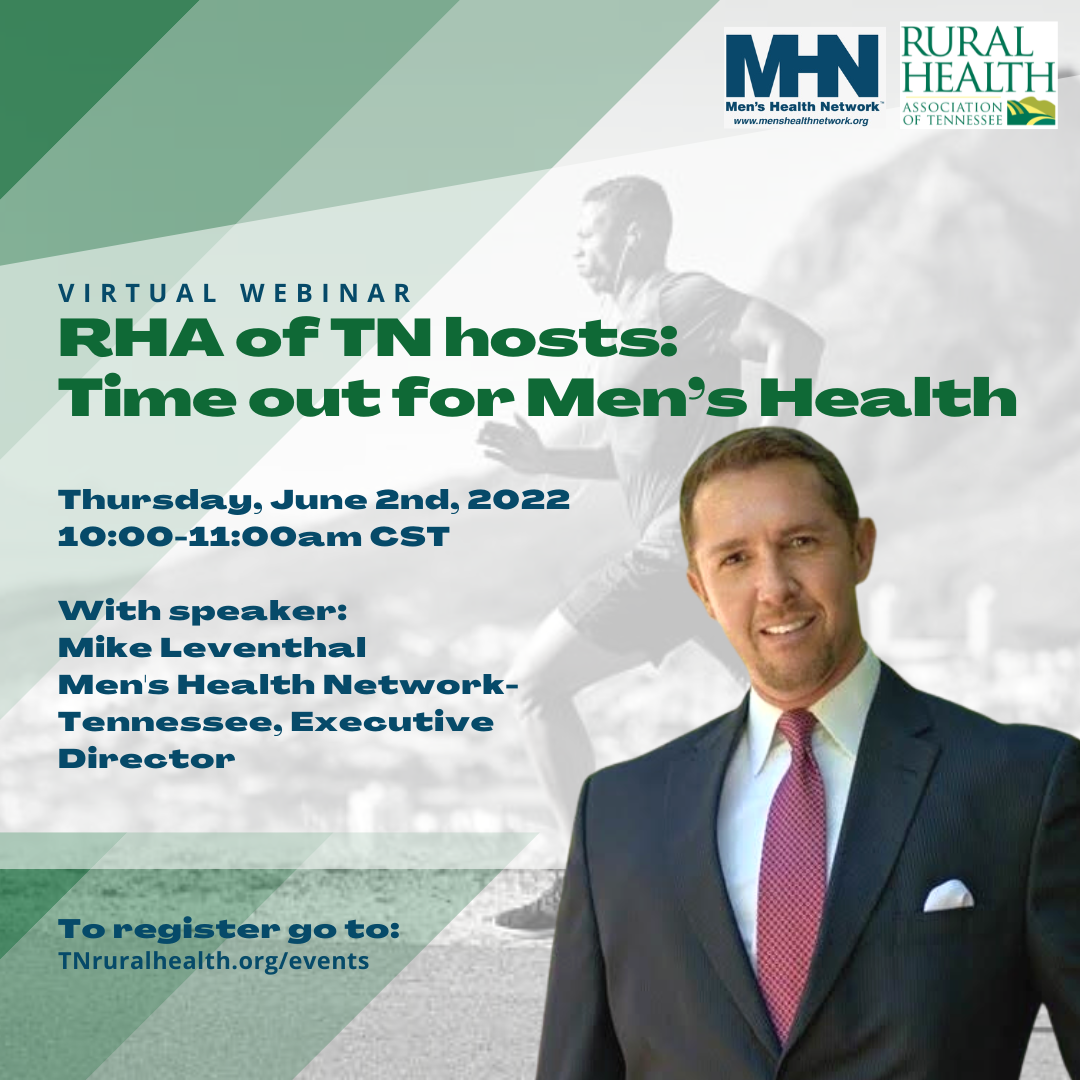 The Rural Health Association of Tennessee hosts a webinar titled, "Time Out for Men's Health" on June 02, 2022 from 10am-11am CST. Our guest speaker is Mike Leventhal, Executive Director with the Men's Health Network- Tennessee.
LEARNING OBJECTIVES
: 
Who is Men's Health Network and why is men's health important?
"The Silent Crisis" that is men's health.
Ways and means for public health professionals to get involved and become part of the men's health movement.
We'd like for you to join us for this virtual event! Register Here
Share this post: