Rural Workforce
In Tennessee 91 of 95 counties are federally designated as Health Professional Shortage Areas (HPSA). Rural Health Association of Tennessee works with K-12, community and technical colleges, and employers to support recruitment and retention into healthcare professions through Apprenticeships, Training Incentives, and Professional Development Stipends. (source: https://www.tn.gov/health/health-program-areas/rural-health/federal-shortage-areas.html)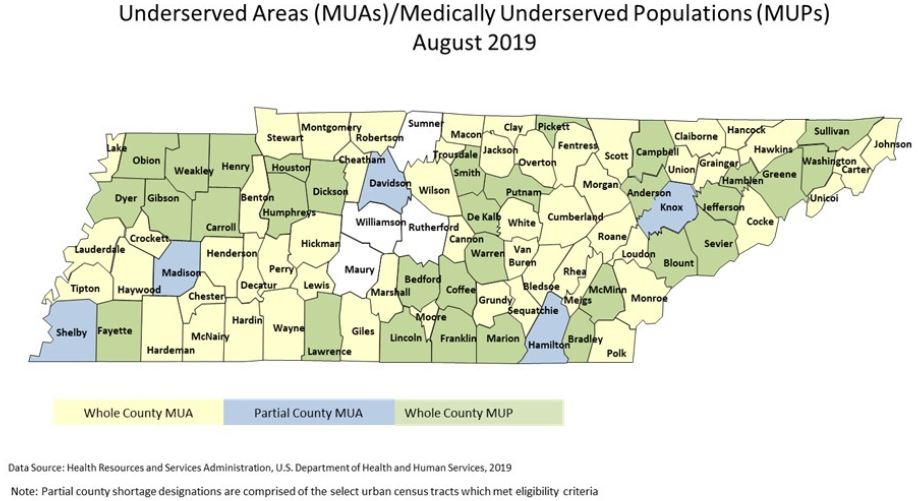 Working with Employers
RHA of TN works with employers to meet support recruitment and retention of entry-level healthcare workers. RHA of TN serves as an Apprenticeship Sponsor, acting as liaison between TN Department of Labor and the employer, for organizations establishing Apprenticeship programs for Nursing Assistants, Patient Care Technicians, and Community Health Workers.
Workforce Readiness Program- K-12 and Community Partnerships
RHA of TN has developed a workforce ready curriculum to introduce youth to careers in healthcare and support the development of "soft skills" needed to be successful in healthcare. 
Schools in rural communities offering RHA of TN's Workforce Readiness Curriculum may be eligible for incentives to teach the program.
Click here if you are interested in utilizing RHA of TN's Workforce Readiness Curriculum. 
Rural Health Apprenticeships in the Spotlight
Media mentions of RHAs Apprenticeship Program: 
Thank You to our Funders!
Our Apprenticeship Program is made possible by the generosity of the below funders: